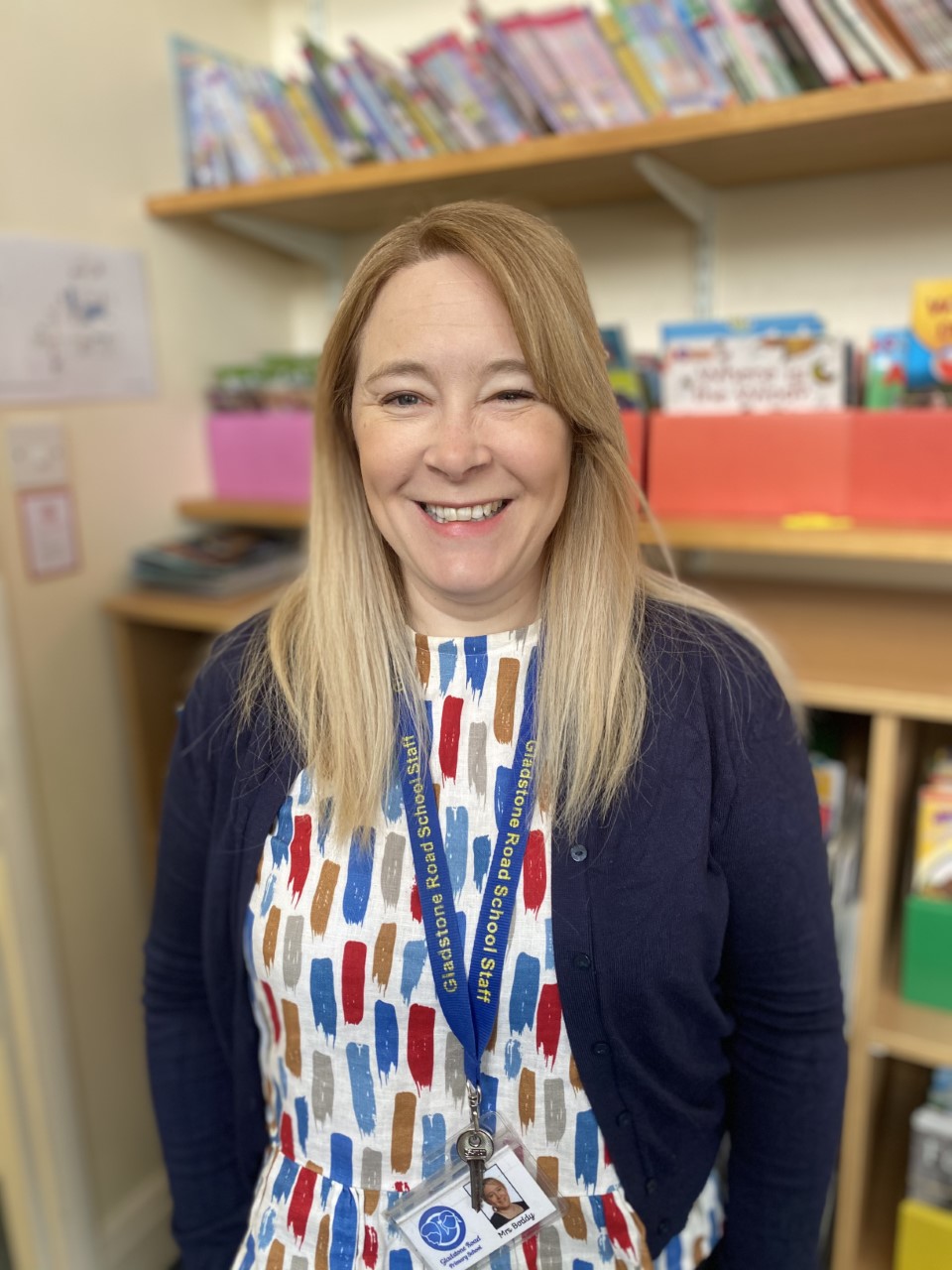 Mrs Steph Boddy
EYFS & KS1 Assistant Headteacher (SLT)
Hello, my name is Mrs Boddy and I am Assistant Head for EYFS and KS1. I have worked here at Gladstone Road Primary School for 7 years and I am extremely proud to be part of such a wonderful school. Previously, I worked in KS2 but now I am based in the lower end of school.
My role is very varied. Throughout the day, you might see me outside on the playground, dropping into classrooms or speaking to parents and staff. Much of time is also spent talking to children so that I know what is going on and if needed, I can help with any concerns. Perhaps one of my most important jobs is developing and supporting staff in the lower end of school to ensure outcomes for all children are as good as they can possibly be.
I love learning and I want those around me to love learning too. Nothing excites me more than when you see someone in school have a 'light bulb' moment. I'm passionate about maths and enjoy popping to classrooms to see our amazing mathematicians hard at work. In my spare time, I enjoy being down on the beach or walking in the countryside with my family.