A message from our Headteacher…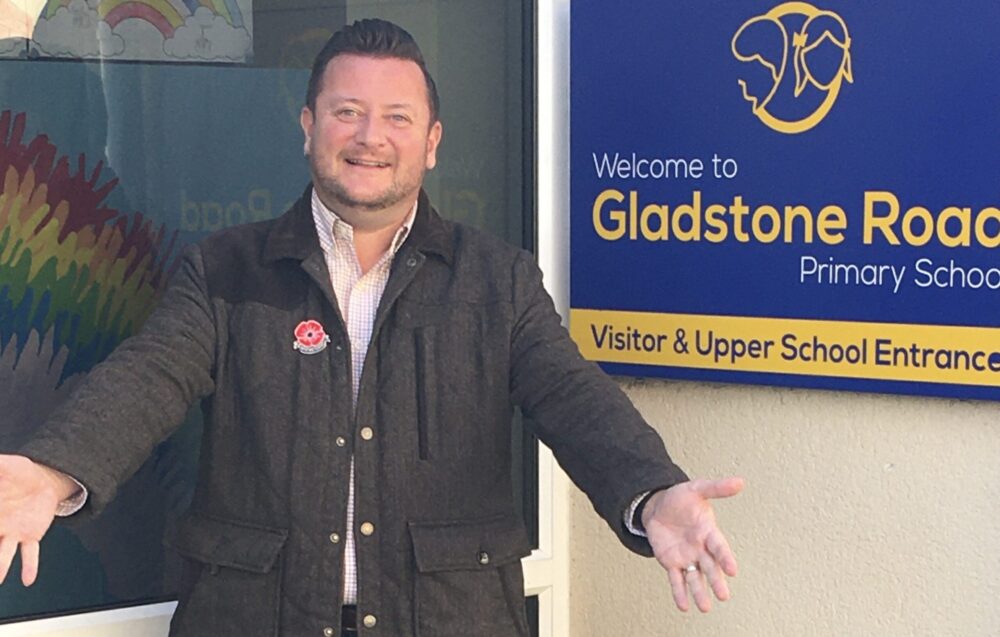 Hello!
On behalf of all the children, staff and Governors, I would like to warmly welcome you to the website of Gladstone Road Primary School.
When you explore our website or Facebook page (Gladstone Road Primary School | Facebook), you will fully understand why I am so very proud to be leading our four form entry, exciting, inclusive and rapidly developing school.
Do familiarise yourself with our brilliant Leaders, Inclusion Team and Class Teachers, by having a look at their pen-portraits under the tab – Our School/Staff Info.  Our 150 strong, united staff team are committed to ensuring that every child has a happy and successful time here. It is down to their commitment and hard work that we have transformed our school since the last Ofsted inspection.  Every visitor to our school comments on our family feel, positive relationships between adults & children, children & children, adults & adults – it really is quite infectious.
Our motto 'Learning to Succeed' is at the heart of everything we do.  Supported by our Inclusion Team, we get to know our children and families extremely well.  We build up a strong bond of mutual respect that enables us to overcome any barriers to learning that a child may have.  Ask them or come and see for yourself – every child feels safe, valued and empowered to learn here at Gladstone Road.
Curriculum Intent
No matter what the background or starting point is for any child in our school, our Curriculum Intent is built on the deep-rooted ethos that each child in our care will learn to succeed in the world.  We have unpicked the National Curriculum and really thought about what our children need to succeed.  Our curriculum offer is ambitious and a child's learning journey is planned to carefully suit his or her needs.  Each teacher leads a subject as part of a curriculum team, has become a specialist in their field and empowers the whole staff team to be confident in the subject delivery.  Their desire for all of our children to learn how to succeed is evident in any child's workbook you look at or any classroom you visit.  Do have a look at the curriculum section of our website and in particular the Pupil Voice section of our learning journeys.  The ambition, desire to achieve and spark we have is in the curriculum creation.  It is our secret formula that ensures that our children learn to succeed.
Please come and visit us and see us in action – we are happy, hardworking and we enjoy what we do.
Very best wishes
Mr Garry Johnson
Headteacher