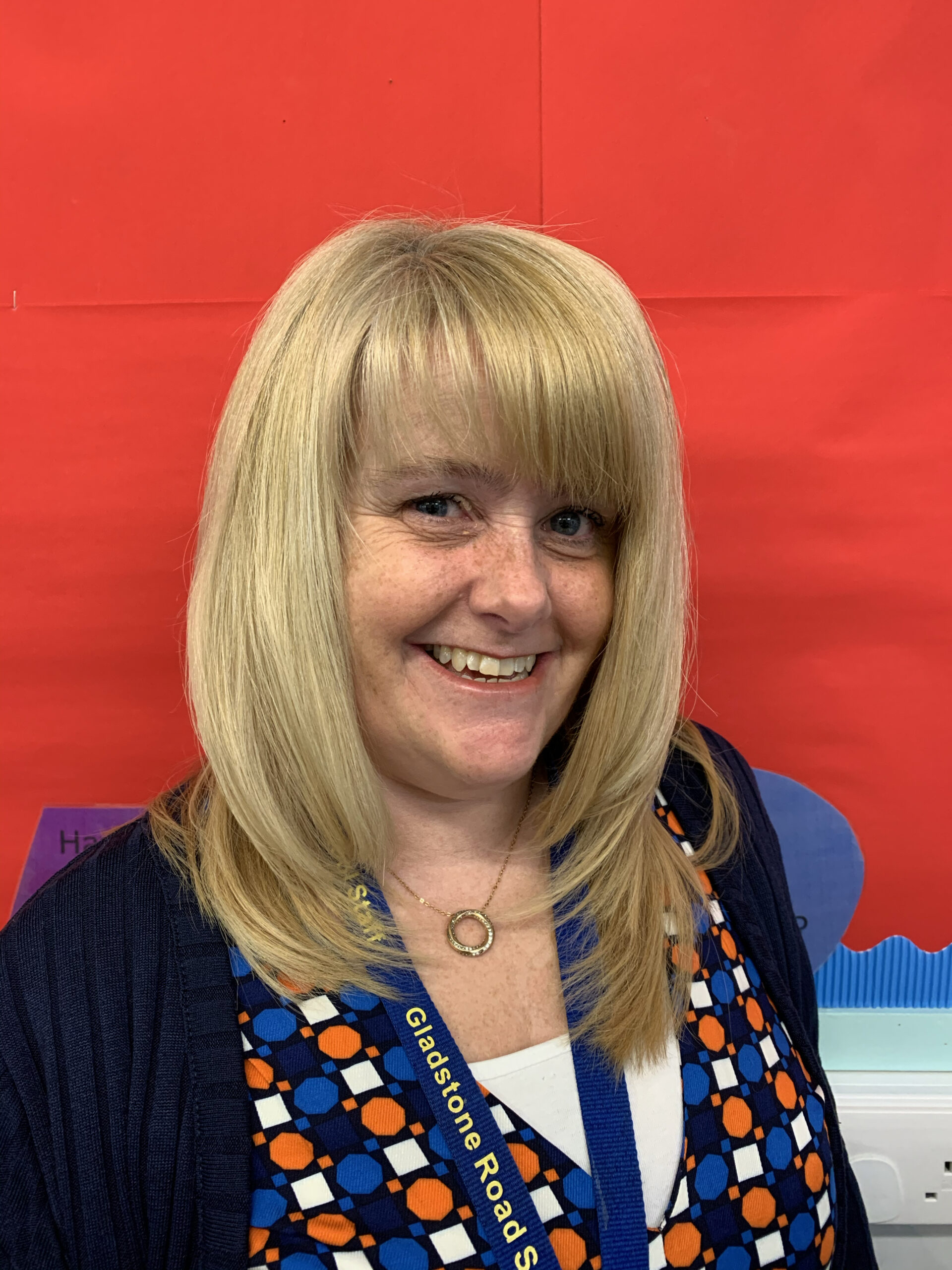 Mrs Revell
Class Teacher
Hello, my name is Mrs Revell.
I have been working at Gladstone Road for 5 years now, it is an absolute pleasure to work in such a supportive and enthusiastic environment every day. Before that, I was teaching at another local school for 19 years. I have taught in years 3, 4 and 5. It is important to me that children enjoy school and achieve their full potential. I adopt a firm but fair approach to create a positive, happy working environment for all the children. My daughter is still at Primary School and I aim to treat all children in the same way as I would want her treated. As Phase Leader for Years 3 and 4 I have the opportunity to visit all the classrooms, to get to know the pupils and follow their progress from Year 3 to Year 4, which is a pleasure.
Part of my role in school is to develop Science. I like the work to be very practical and it is always exciting to see the joy on my pupils' faces when they see how Science relates to the real world. I have had the opportunity to work across North Yorkshire supporting science teaching in other schools and facilitating training for teachers. I enjoy all aspects of maths and, as I have a degree in Art, I also enjoy creative activities in the Art and DT curriculum.
One aspect of school life I particularly enjoy are the trips that we go on: day trips to the Yorkshire Museum, The Moors Centre at Danby and fossil hunting at Cayton Bay are all favourites and then there are the opportunities to go on residential trips. Given the choice I would be out every week!