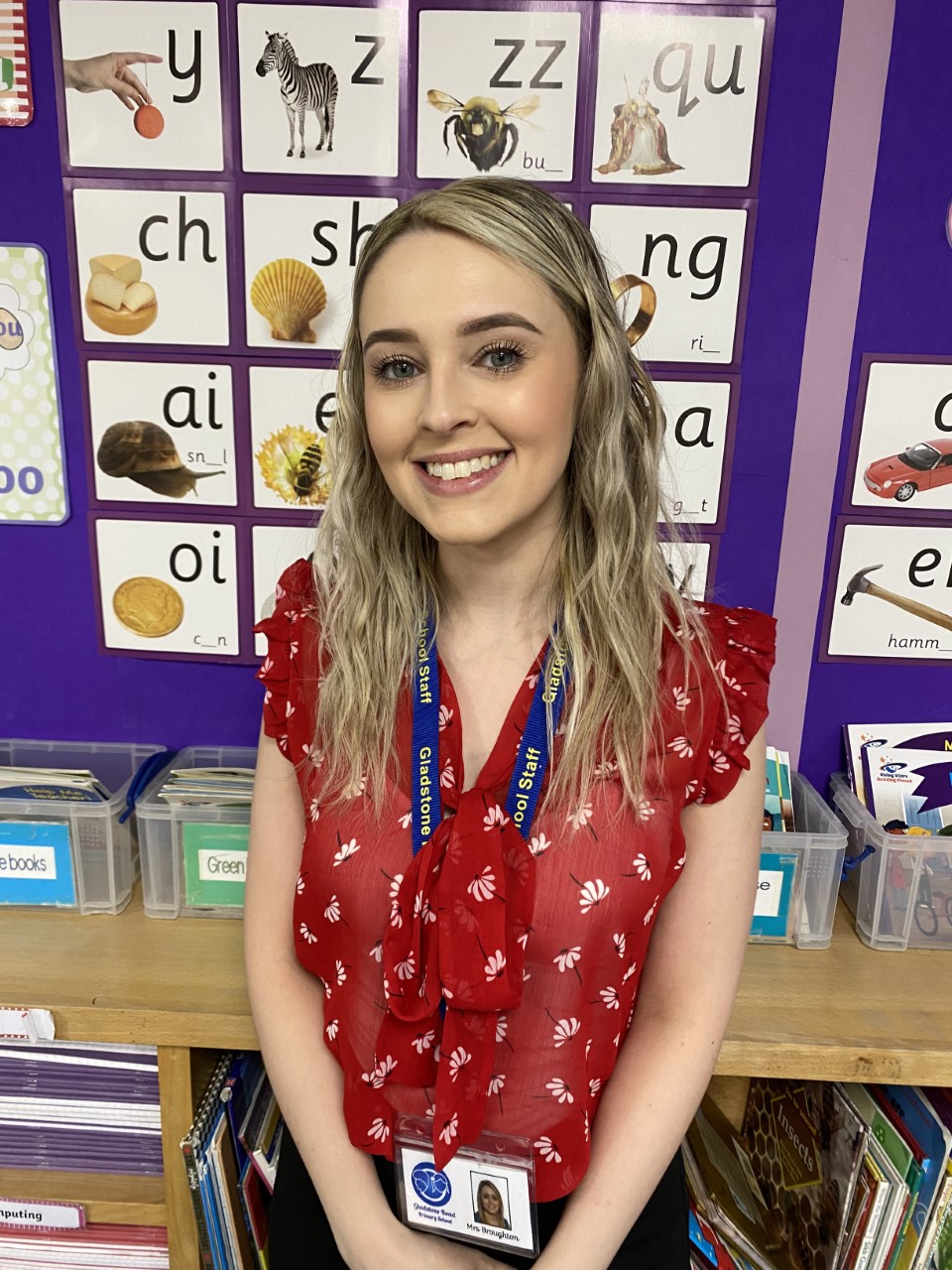 Mrs Broughton
Class Teacher
I'm Mrs Broughton. I have been a teacher at Gladstone Road Primary School for 8
years now and I love being part of such a big team. Year 2 is my favourite year to
teach because we have so many exciting topics to learn about and we like to really
challenge ourselves by the way we think, do and learn. One of my favourite subjects
to teach is Reading and I love nothing more than reading a good book at home. Seeing
children so enthusiastic and interested in the stories and texts we read together is why
I enjoy teaching so much. Another thing to know about me is I am passionate about
yoga and teaching children's yoga. I am so delighted that this is something we offer to
children at GRPS as part of our PE curriculum, as it is so important to me that our
children grow and develop into healthy, confident and resilient young people.