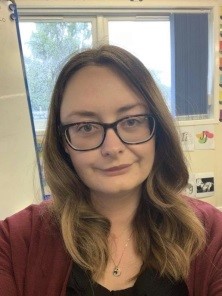 Miss Hargreaves
Class Teacher
Hello everyone!
My name is Miss Hargreaves and I am extremely delighted to be joining you all here at Gladstone Road Primary School. I am excited to join such a wonderful team and class in Year 5.
I have been teaching for eight years now. I began my teaching career as a supply teacher across North Yorkshire, East Riding and the Humber. After a few months of supply in different schools, I started working in Hull in a Year 1 class. I stayed at this school for eight years altogether; teaching Key Stage One and Key Stage Two, most recently teaching in Year 4.
Already, I am enjoying teaching all you wonderful children because of your wonderful attitude to learning and your amazing love of school life here at Gladstone Road Primary school.
I have a huge passion for reading and my favourite subject to teach is English because of the diverse genres there are and the imagination that can be sparked in this subject. I also really enjoy teaching History and Science as I love to find out about the world around me and help children explore it too!
I like my classroom to be a warm and welcoming environment where children feel safe and ready to learn and share in each other's learning, celebrating each other's successes.
In my free time outside of school, I enjoy spending my time with my dog (the cutest little pug), exploring the seaside and finding different walks for new adventures. I also adore being with my family (which is why I have decided to move back to this area) and I especially enjoy getting up to mischief with my niece and nephews! When I am not spending time with my favourite people – and dogs – you might find me practicing my baking skills.
I can't wait to get to know and work with you all!