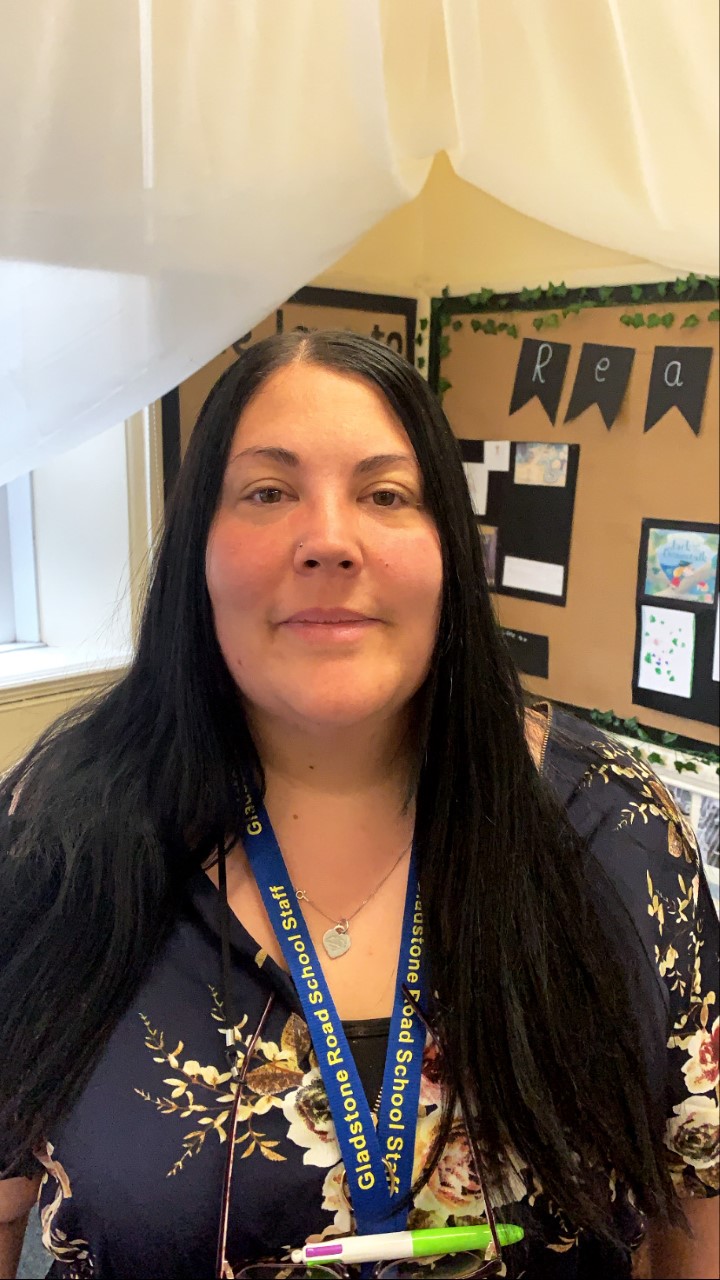 Mrs Davis
Class Teacher
Hello, my name is Mrs Davis.
I started teaching here at Gladstone Road School in September 2018. I love being part of a wonderful school and we are a great team. Everyone is so supportive and friendly, it is like being part of a big family. I am
passionate about helping children learn and i always strive to provide fun and rich learning opportunities, to ensure children develop firm foundations for lifelong learning.
One of my favourite subjects is phonics. Teaching children the basics for reading and writing is so fulfilling and watching them blossom into confident learners makes me smile on a daily basis.
This year, I have also started a new exciting role as part of the science team. I am looking forward to this new adventure and responsibility of ensuring we provide an excellent science curriculum for all. In my spare time I enjoy going on adventures with my own children. We spend a lot of time exploring in the forest and walking along the beautiful coast. I also enjoy swimming and spending time with my friends.